Utenos Trikotažas establishes business partnerships in Taiwan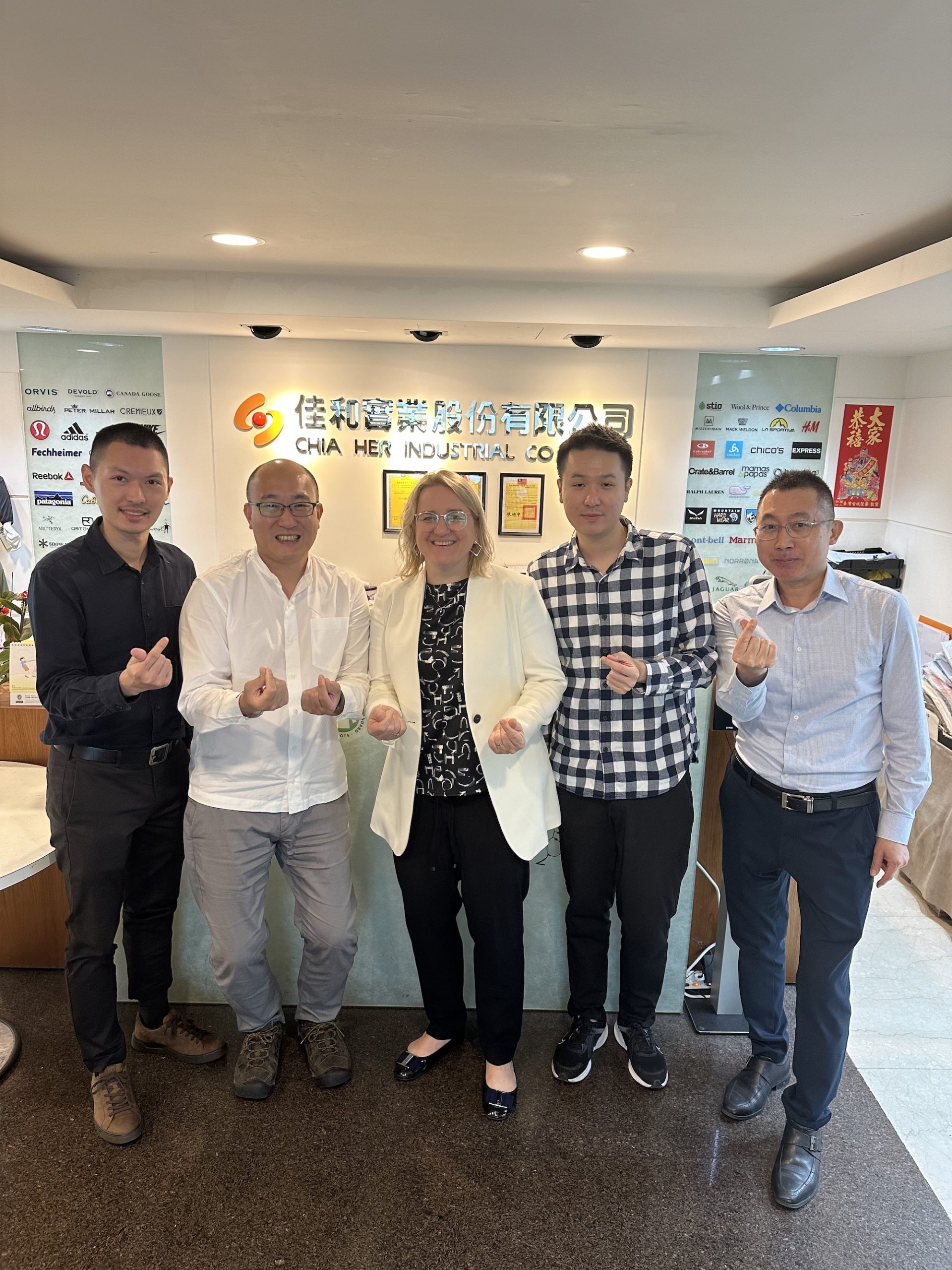 Dovilė Tamoševičienė, the Chairwoman of SBA company Utenos Trikotažas, met with the leaders of major textile companies in Taiwan to discuss collaboration opportunities between the leading participants in the textile market of both countries.
"Utenos trikotažas" operates in the global market, while Taiwan's textile industry is a significant player in this arena. Therefore, as business relations between Taiwan and Lithuania deepen, we are taking the opportunity to knit partnerships that can be beneficial for both Lithuanian and Taiwanese companies. By combining our strengths, experience, and resources, we can promote each other's growth, enhance competitiveness, and achieve technological advancement,"

says Dovilė Tamoševičienė, Chairwoman of Utenos Trikotažas.
During the visit to Taiwan, D. Tamoševičienė met with innovative material manufacturers Singtex, functional and technical material developers Evertex, and one of the largest fiber producers Zig Sheng. She also discussed business initiatives with diversified textile manufacturers Chia Her and Everest Textile. The combined annual revenue of these companies amounted to nearly EUR 800 million last year.
"We have discovered many similarities with Utenos Trikotažas – both companies demonstrate proven leadership in sustainability and textile innovation. The deep textile traditions of Utenos Trikotažas, experience in developing fibers that are culturally less familiar to us, as well as sustainable and innovative production, open numerous possibilities for joint business initiatives, which can be realized in various forms,"

confirms Fiona Y. Hsiao, Head of Sales at Evertex.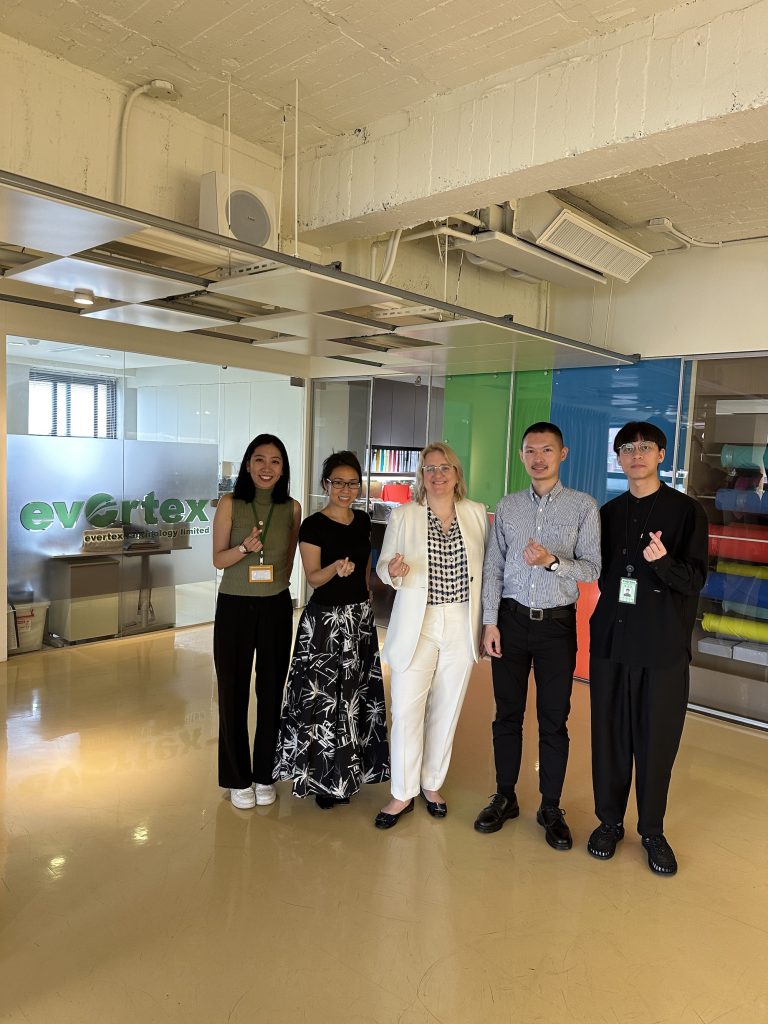 According to the Chairman of the Board of Utena Trikotažas, Taiwanese entrepreneurs were impressed by Utena Trikotažas' achievements in wool material development, its focus on innovation, and its integrated and sustainable production practices. D. Tamoševičienė stated that during the first visit, various forms of collaboration were discussed, including contract manufacturing, investment projects, resource synergy in developing joint textile innovations, and ambitious goals of establishing shared textile innovation centers.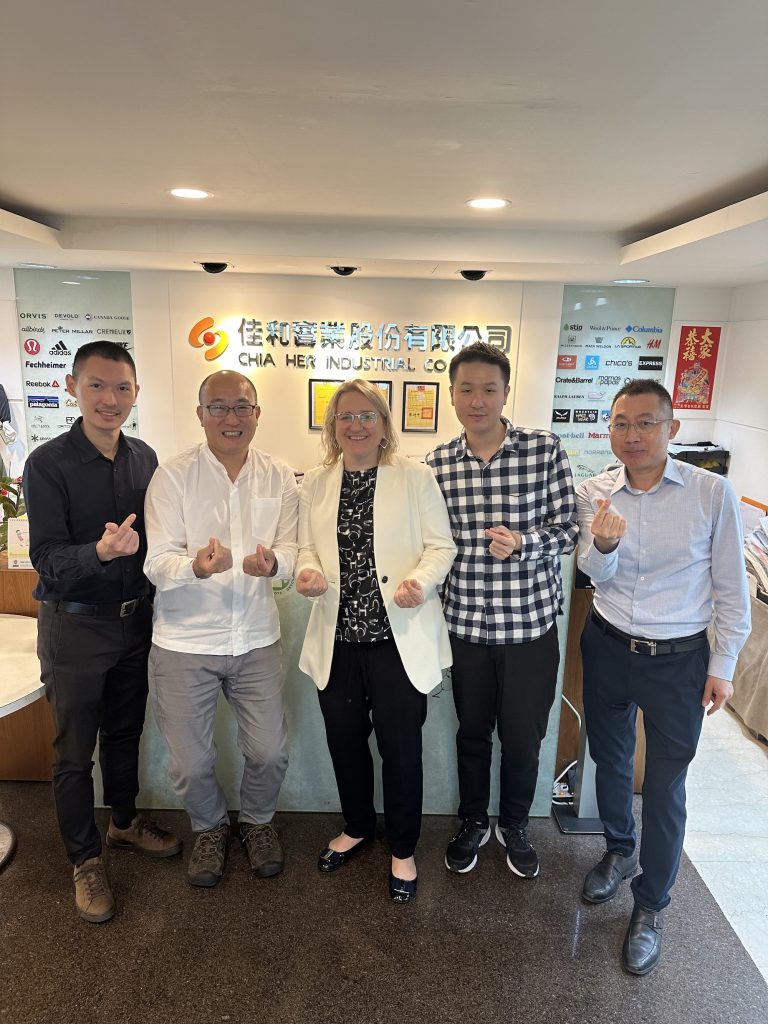 "It was rewarding to get acquainted with Utenos Trikotažas and the textile market of Lithuania in general. Due to its strategic location, Lithuania could become Taiwan's textile hub in Europe. We have been hearing such need from our customers – renowned apparel brands operating in the global market. Therefore, with the help of Utenos Trikotažas in the next few years, this prospect could take physical form,"

considers Chase Wong, CEO of Chia Her.
According to the Taiwan Textile Federation, in 2022, there were approximately 4,500 textile manufacturing companies in the country, employing over 140,000 workers. The total value of the manufactured products exceeded 10 billion euros, with around 90% of Taiwan's textile production being exported. Taiwanese manufacturers are renowned for their unique technical knowledge, production efficiency, innovations, and sustainability practices.