Production Magic: How Utenos Trikotažas is Streamlining its On-Time and In-Full Delivery
At Utenos Trikotažas, we take great pride in our unwavering commitment to delivering high-quality products while meeting the demanding expectations of our clients. Guiding this charge is our exceptional Head of Production, Lina Skačkoviene, whose invaluable contributions have sparked significant improvements and revolutionized our manufacturing processes.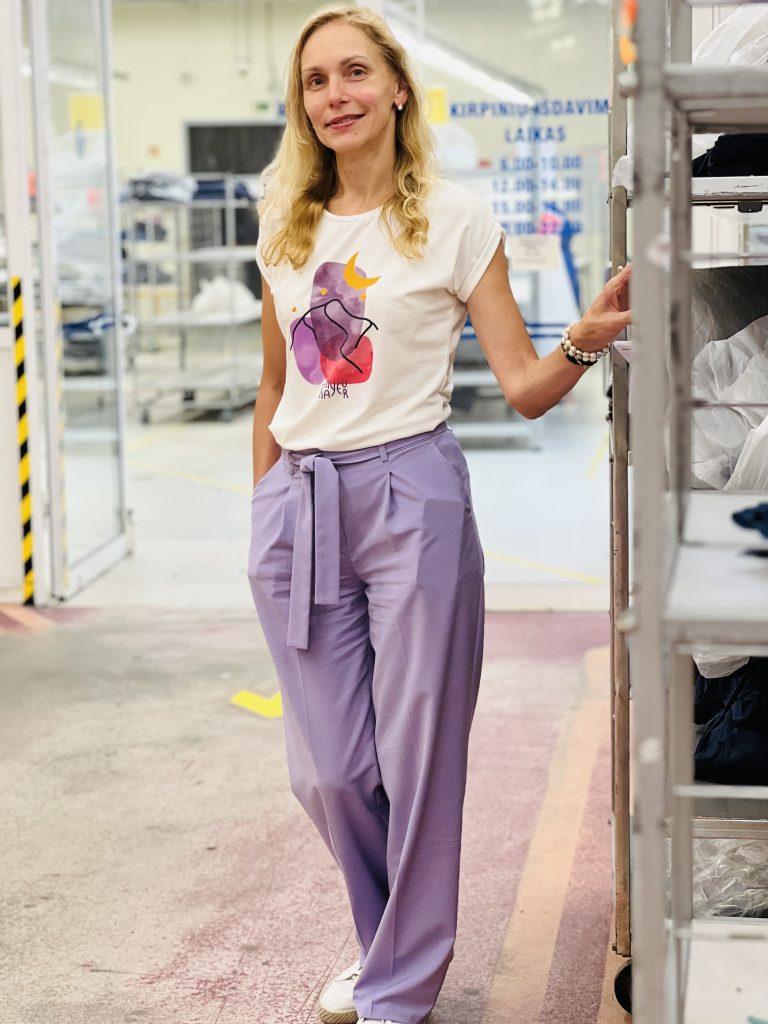 Putting Clients First: Timeliness and Reliability
In the eyes of our customers, time and cost are of the essence. Reliability is paramount, with clients relying on us to deliver their orders on time and in full. Our vertically integrated production setup empowers us with full control over our production efficiency. This enables us to meticulously regulate processes, swiftly identify and resolve errors, and consistently deliver reliable results.
Our vertically integrated production setup at Utenos Trikotažas empowers us to exercise full control over our production efficiency, ensuring we meet our clients' expectations for timeliness and reliability.

Lina Skačkoviene, Head of Production at Utenos Trikotažas
Revamped Production Chain Cuts Knitting-to-Packaging Time by 15%
Since Lina joined our esteemed team over a year ago, our manufacturing processes have undergone a remarkable transformation. Through strategically revamping our production chain, we achieved a significant reduction in the knitting-to-packaging duration during the second quarter of this year.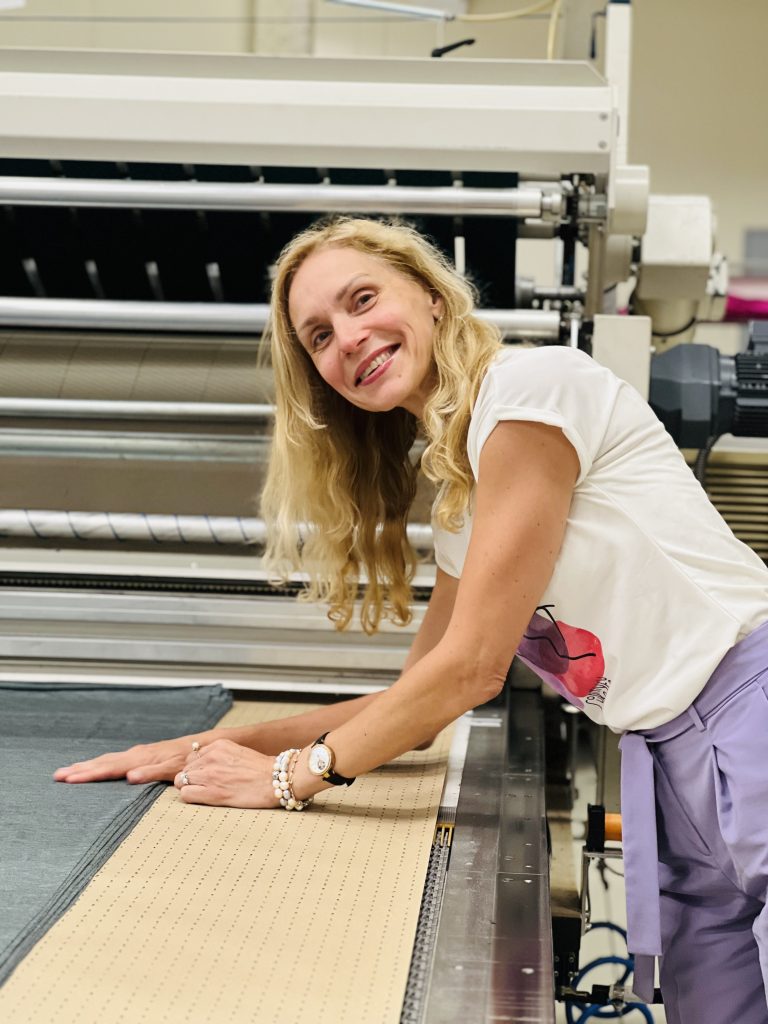 By strategically revamping our production chain, we successfully reduced the knitting-to-packaging duration by 15% in just the second quarter of this year.

Lina Skačkoviene, Head of Production at Utenos Trikotažas
Error Identification with Root Cause Analysis
A fortified inbound control system plays a pivotal role in our pursuit of streamlined processes. We've implemented three stages of inbound control:
Incoming Goods Control
Intermediate Control at Each Production Stage
Final Control of the Finished Product
To ensure optimal quality assurance and process optimization, we conduct weekly meetings involving representatives from sales, production, and quality departments. These gatherings embody the principle of root cause analysis (RCA), empowering us to promptly identify recurring issues and take immediate action. By proactively addressing concerns, we expedite the implementation of solutions, thus preventing delays and maintaining superior product quality.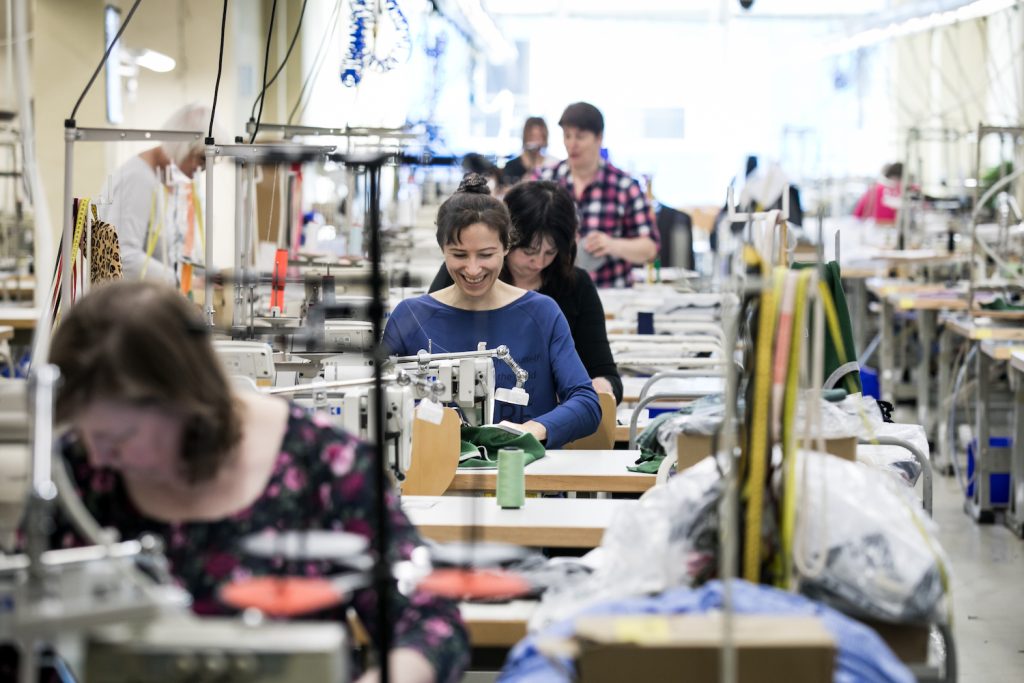 Taking Responsibility and Fostering Transparent Communication
At Utenos Trikotažas, we wholeheartedly embrace a culture of responsibility and open communication. We recognize that our clients play a significant role in the smoothness and quality of their orders. Even the slightest modification can potentially lead to delays of up to 10 weeks, necessitating component reordering or other critical adjustments. Moreover, even the slightest production interruption, no matter how seemingly insignificant, can result in rescheduled orders and challenges in accommodating them within our existing workflow. This is why we tirelessly strive for transparent communication with our clients, keeping them informed about order submission processes and any changes in decisions.
About Utenos Trikotažas
Utenos Trikotažas Group stands as the largest and most sustainable knitwear manufacturer in Central and Eastern Europe. Our specialized focus lies in on-demand ready-to-wear production and jersey fabric development, covering the entire production process from yarn to finished products. Collaborating with leading international brands across the fashion, performance, and sustainable lifestyle sectors, Utenos Trikotažas exemplifies excellence.
As a part of the SBA Group, comprising 30 companies and employing over 4,000 professionals, Utenos Trikotažas operates three factories. Our organization places a premium on environmental and social responsibility, utilizing organic fibers, non-toxic chemicals, ensuring fair employee compensation, and maintaining transparent production processes.