Utenos Trikotažas Group Achieves 15% Efficiency Increase and EUR 11.6 Million in Revenue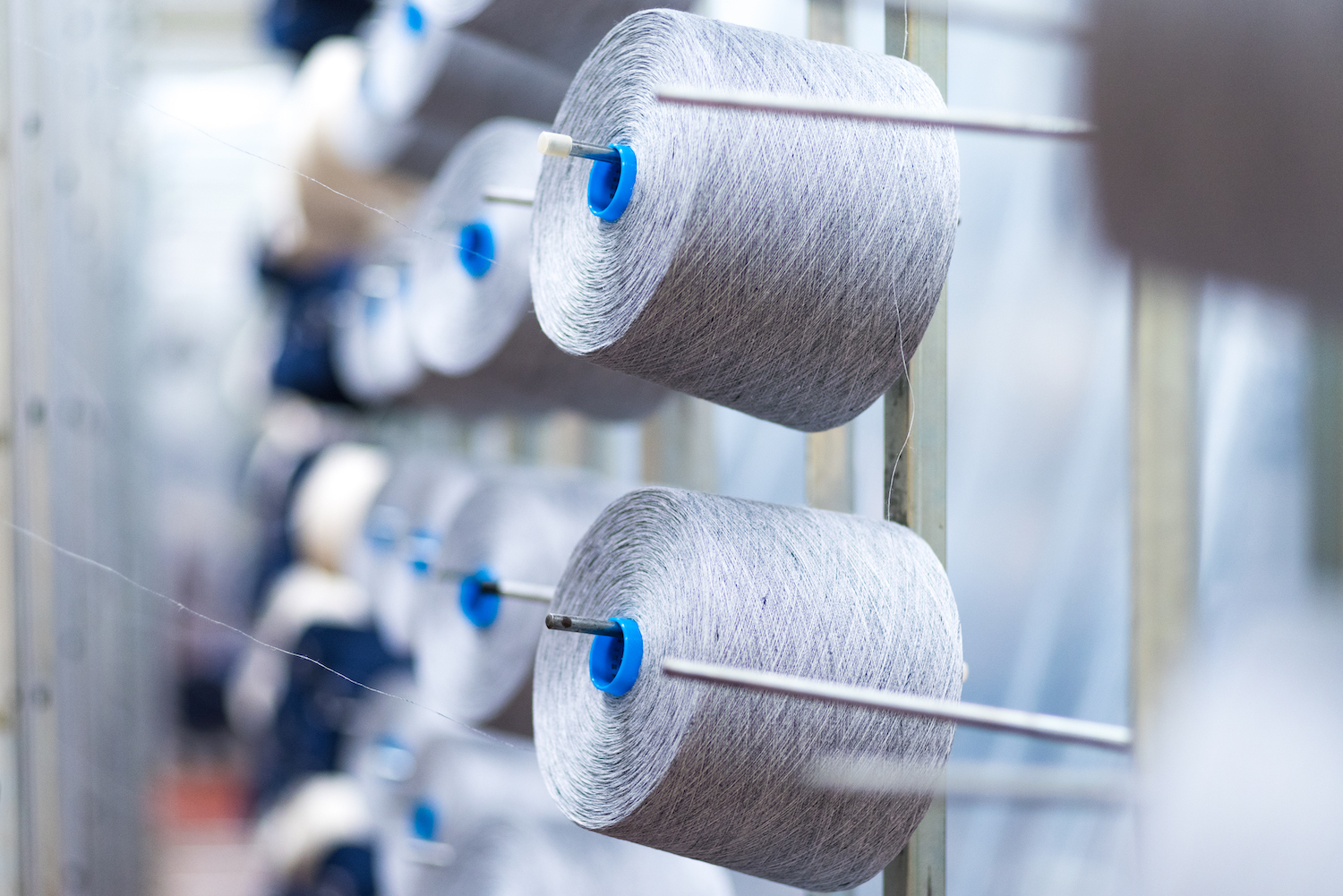 During the first half of the year, the Utenos Trikotažas Group successfully realized orders and provided services amounting to EUR 11.6 million, which is 32.9% less compared to the same period last year when sales reached EUR 17.3 million.
The Utenos Trikotažas Group concluded the half-year with a pre-tax loss of EUR 0.9 million, showing an improvement from the EUR 1.7 million loss incurred in the previous year. The Group's EBITDA indicator demonstrated significant progress, with an improvement from the previous year's figure of EUR -995 thousand, even though it remained negative at EUR -355 thousand. Separately, the Utenos Trikotažas company has also experienced reduced losses, with losses amounting to 0.9 million euros, marking a significant improvement compared to the same period last year when the company incurred losses of EUR 1.4 million.
"Like all manufacturing industries in Europe, Utenos Trikotažas has also felt the negative impact of inflation, interest rates, and the war in Ukraine. These factors have strongly influenced consumer behavior, resulting in a decline in orders across many industries – the textile sector is no exception," says Nomeda Kaučikienė, Head of Utenos Trikotažas. – "On the other hand, the profitability indicators of Utenos Trikotažas show that the company is on the right track, so we will continue to invest in modern production, based on innovation and sustainability, and will follow our strategy to produce products with higher added value."
A 15% Increase in Production Efficiency
In a period of slowing sales, the company's resources have been directed towards improving production efficiency. Changes implemented throughout the entire production chain in the second quarter of the year alone allowed Utenos Trikotažas to reduce the duration of production processes by as much as 15%, optimize its operations, and despite a significant drop in sales, incur significantly fewer losses than in the previous year.
"We are now in an excellent position to implement changes in the company's business strategy to respond to new market demands. For some time now, we have been witnessing a renaissance of wool as a more sustainable alternative to the most widely used cotton, with wool being the fiber of choice for cutting-edge fashion, sports, and even underwear brands. In addition to wool innovations, Utenos Trikotažas is expanding its assortment with new functional, sustainable, certified materials made of organic cotton, linen, and hemp fibers,"

– Nomeda Kaučikienė lists the strategic directions.
Based on the current orders of Utenos Trikotažas, it is likely that by the end of the year, the decline in sales will be partially offset, and sales growth is expected by 2024.
Least Affected Markets – German-speaking Countries
During the first half of the year, Utenos Trikotažas exported 75.4% of its production, amounting to EUR 7.6 million, which is EUR 4.6 million less than the previous year. The decrease in sales varied across different countries. The relatively smallest change was recorded in the company's main export markets, i.e., Germany, Austria, and Switzerland. In this region, the company's sales slowed down by just over 20% in the first half of the year, and at the end of the second quarter amounted to EUR 6.1 million, or EUR 2.2 million less than last year. Additionally, the company's exports to Scandinavia contracted by more than half.
According to Nomeda Kaučikienė, fluctuations in demand and production volumes are cyclical in the clothing industry, and it is expected that growth trends will be noticeable later this year.
About the Company
Utenos Trikotažas is the largest and one of the most sustainable knitwear production groups in Central and Eastern Europe. Its specialized focus lies in on-demand ready-to-wear production and jersey fabric development for advanced international brands, covering the entire production process from yarn to finished products.
Environmental and social responsibility commitments cover all areas of Utenos Trikotažas' production and operations – from organically farmed natural fibers, the use of chemicals in production, to fair pay for employees and absolute transparency in production processes. The Utenos Trikotažas Group also comprises UAB Aboutwear, AB Šatrija, UAB Gotija, and OAO Mrija (Ukraine). Together with 29 other companies, "Utenos Trikotažas" is part of the SBA group, employing over 4000 specialists.