WE CREATE
Utenos Trikotažas creates and develops two retail brands. UTENOS stands for comfortable and high-quality wear for the whole family while ABOUT is innovation-driven and circular-focused brand of premium and timeless basics.
UTENOS
UTENOS offers a wide range of quality outerwear and underwear for the whole family.
Ecology, well-being and comfort in all life situations, knitwear traditions passed through generations - consumers appreciate the values of this brand for decades.
→ Visit UTENOS e-shop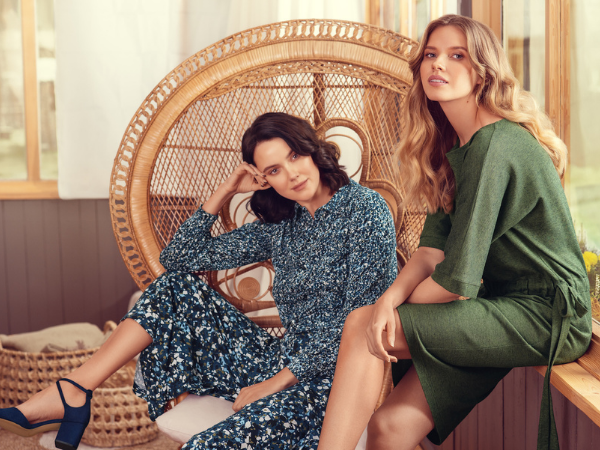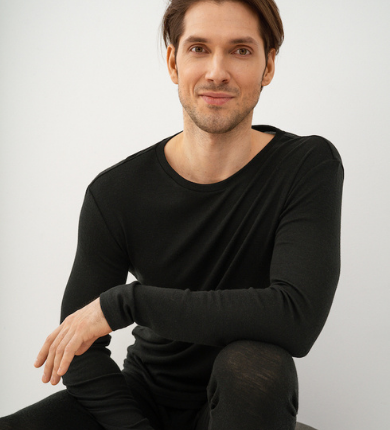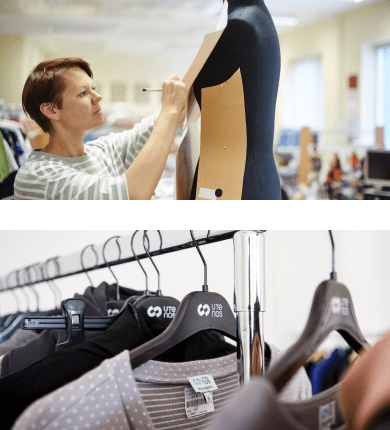 ABOUT
ABOUT collections reflect many years of experience and orientation towards sustainability-minded customers.
Cutting-edge textile technologies and innovations are used in the production of ABOUT casual wear and underwear. We strive to make every product in a sustainable way, respecting both the person who makes and wears it and the nature whose resources we use. The materials used in ABOUT products are not only manufactured but developed and refined in our own factory. ABOUT products are available online throughout Europe and even in far-away countries like Japan. ABOUT products can also be found in prestigious Le Bon Marché in Paris, United Arrows in Japan and Matchesfashion in the UK.
→ Visit ABOUT e-shop