Long-standing experience
With years of experience in textile manufacturing and rich technical capabilities, we offer exceptional solutions. The success of our customers' businesses is important to us so we always strive to stay one step ahead.
We produce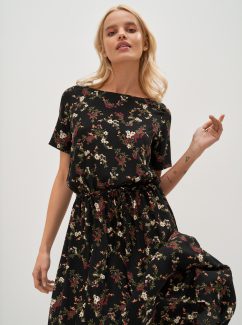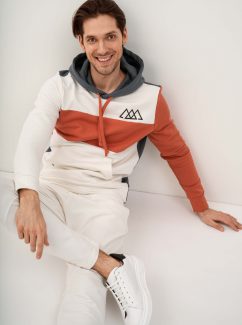 LEISUREWEAR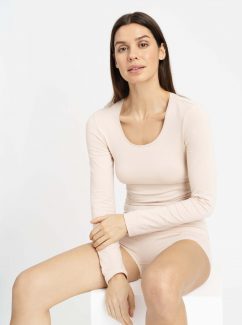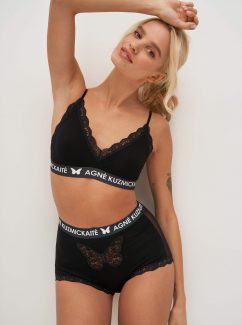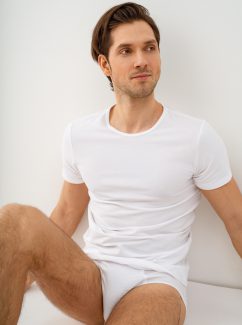 UNDERWEAR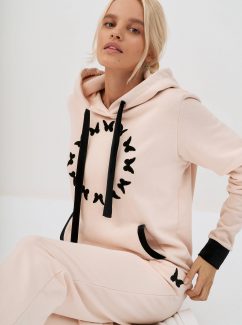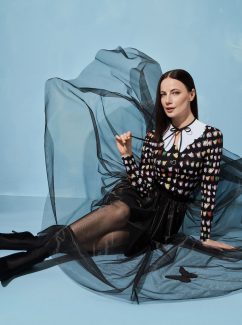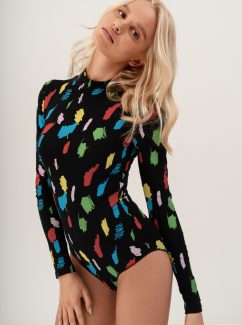 FASHION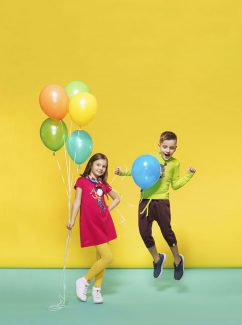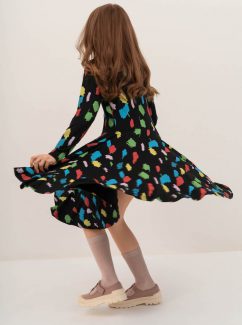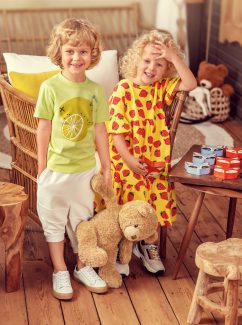 KIDS AND BABY CLOTHING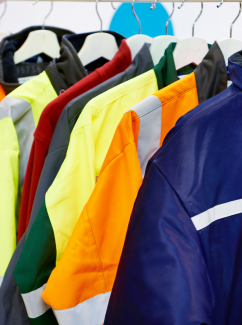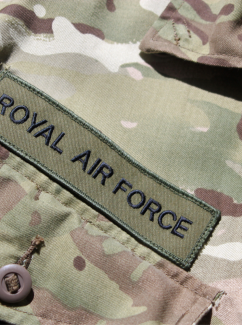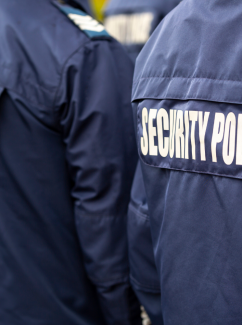 FUNCTIONAL CLOTHING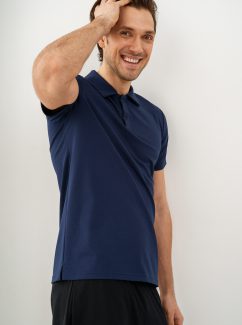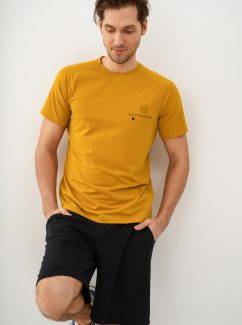 SPORTSWEAR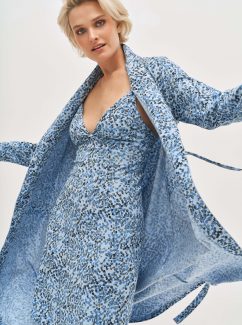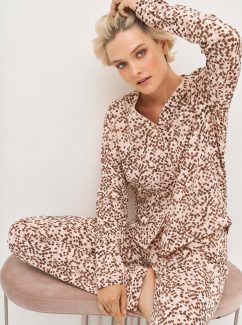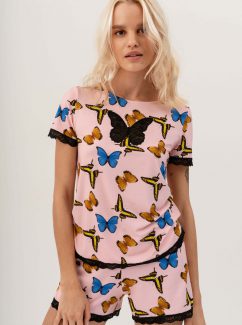 SLEEPWEAR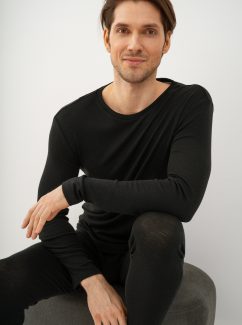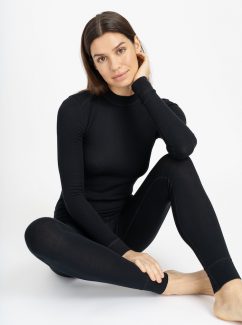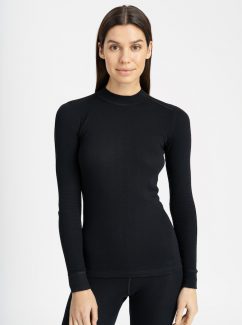 THERMAL CLOTHING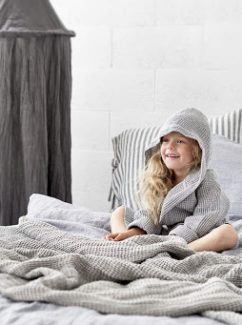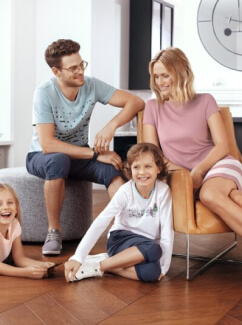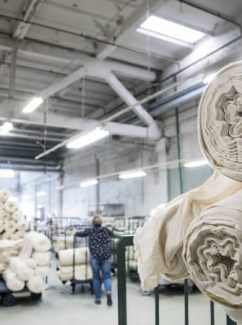 HOME TEXTILE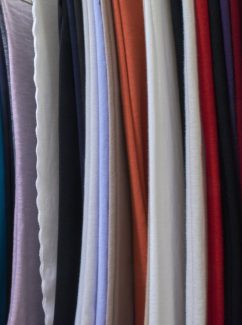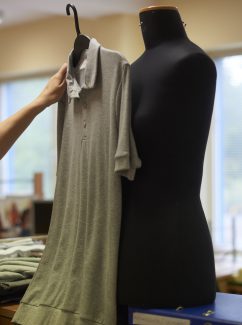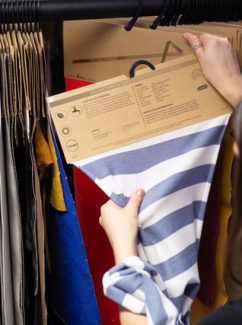 ON-DEMAND PRODUCTION
How we do things
Discover new opportunities and develop your products in a way you've never tried before. In our factory of more than 52,000 square meters, we run a full production cycle, advising you every step of the way and working together to achieve the best result.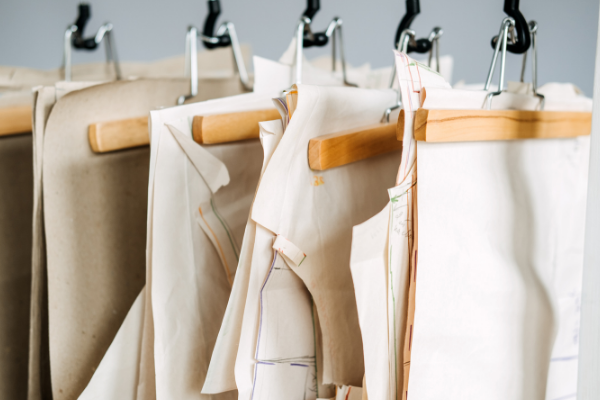 1
Product design and sampling
Experienced designers and constructors at Utenos Trikotažas will help you create models of your products, while technologists will find the technical solutions that best meet your needs. We'll help you choose yarns, create print patterns and produce sample designs.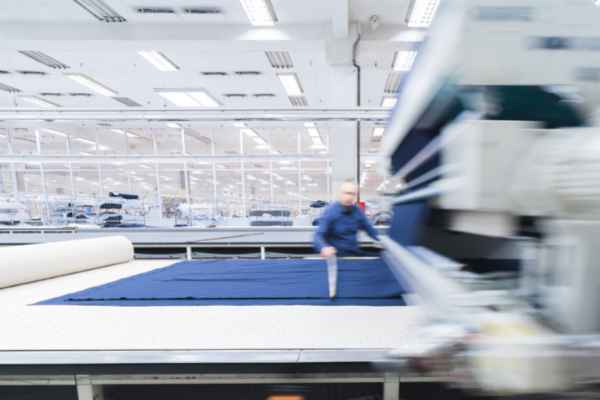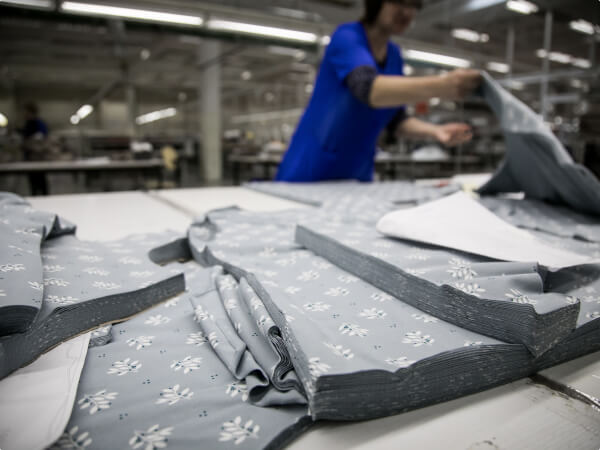 2
Cutting
Once the patterns and materials have been approved, we move on to the cutting stage. Innovative automatic cutting equipment allows to prepare products for sewing quickly and efficiently. We work with batches ranging from small, medium to very large.
3
Embroidery
From small details to complex drawings that will give your products a sense of precision design:
3D decorations, foam applications, logos, stitched ribbons.
Flake embroidery (3/4.8 mm diameter).
Over 1000 colors. Up to 11 different colors per design.
Decoration in a variety of shapes (pockets, drawstring holes, cuffs, collars, etc.)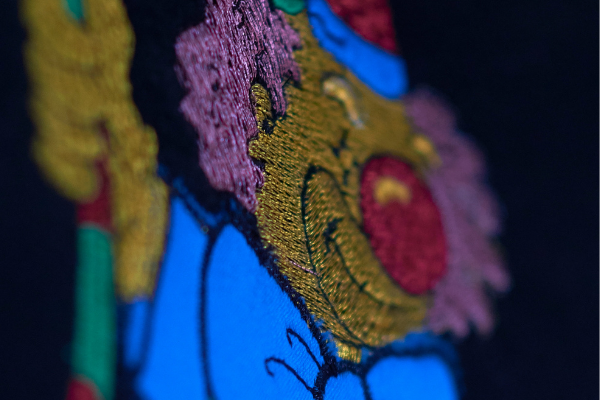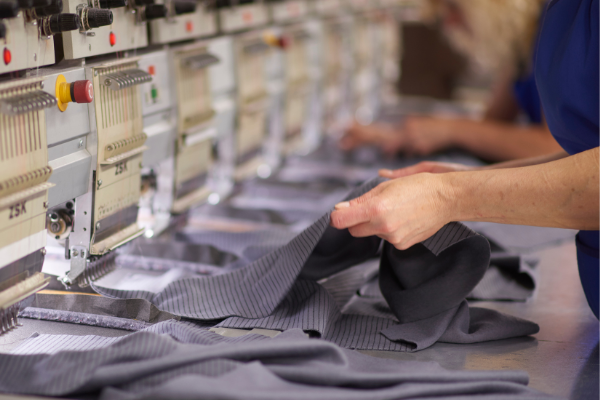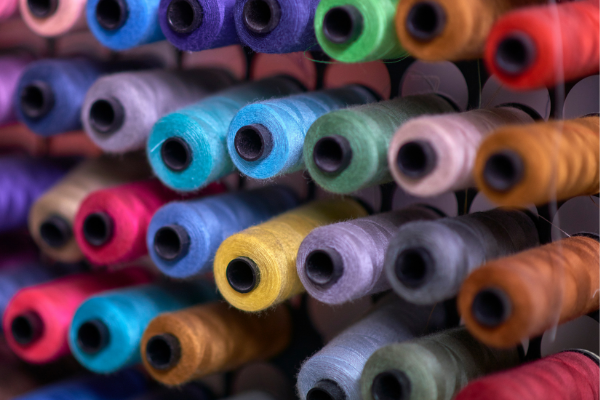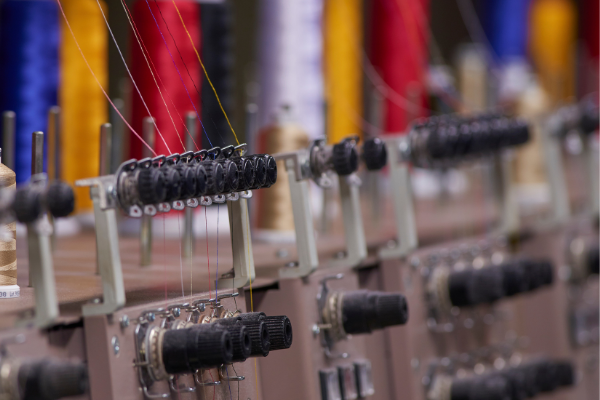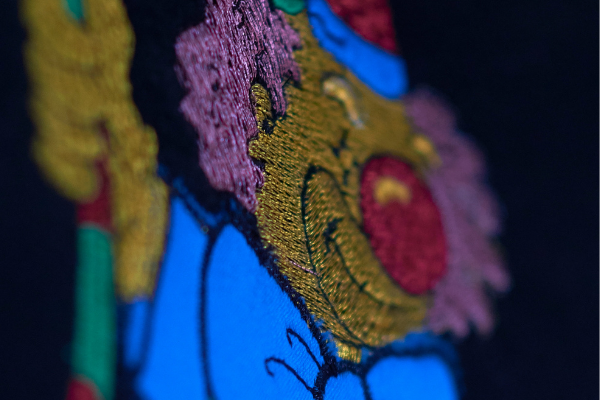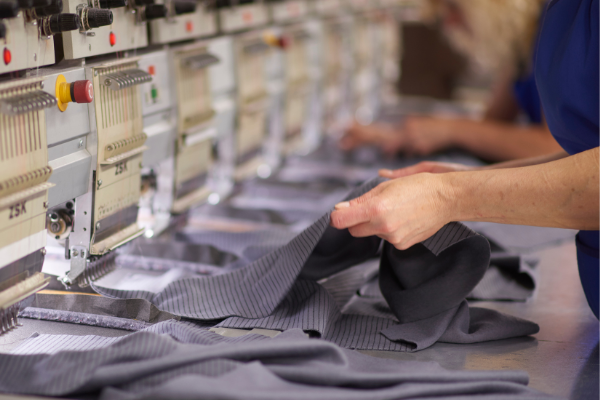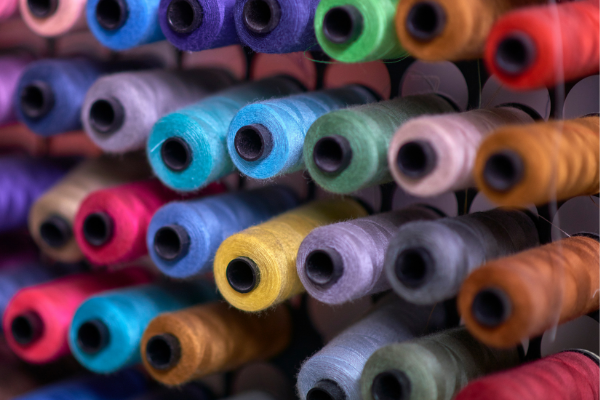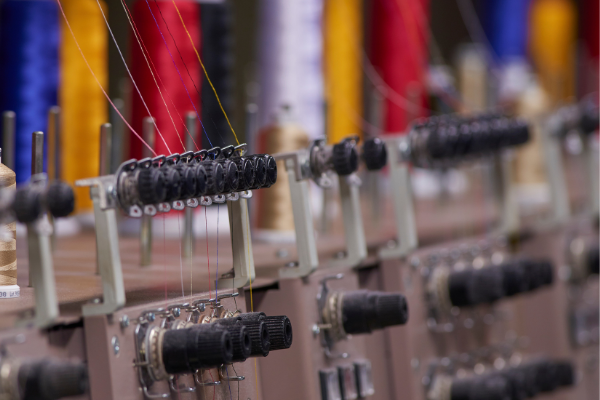 Heat transfer
This widely used decoration technique offers a wide range of possibilities for adding a touch of glamour to your products:
3D applications
Flock
Reflective, matt, glossy applications
Water-based or silicone-based applications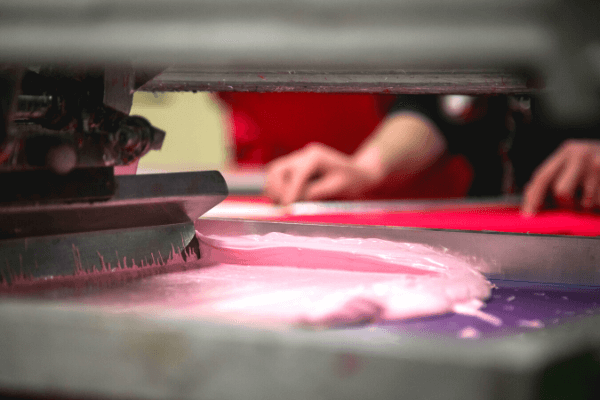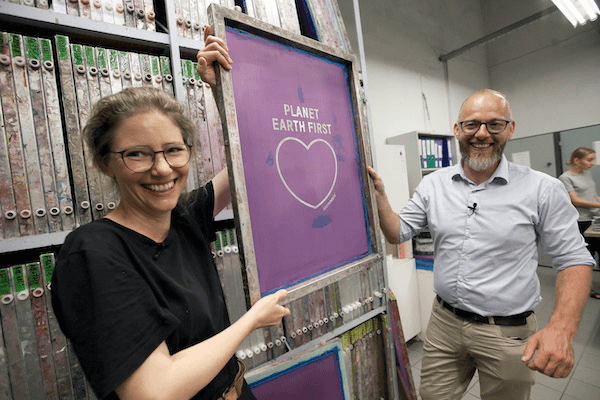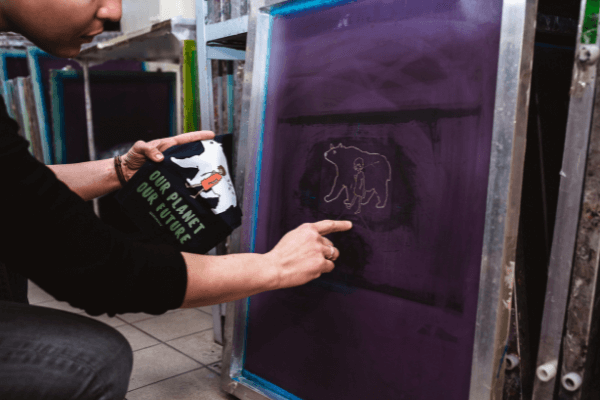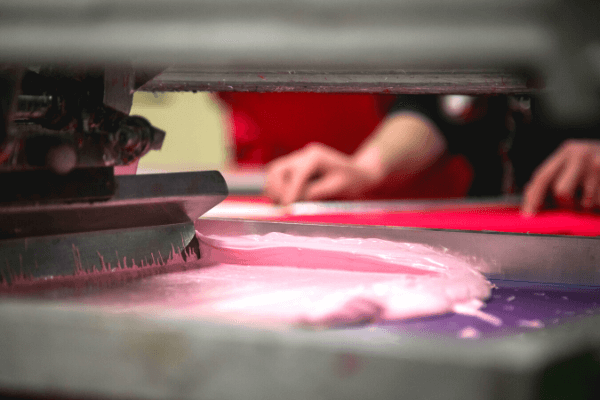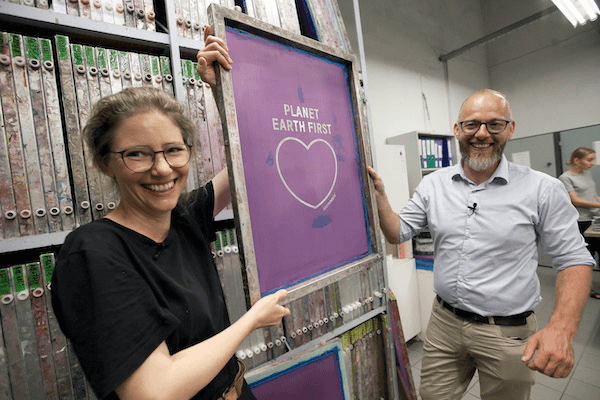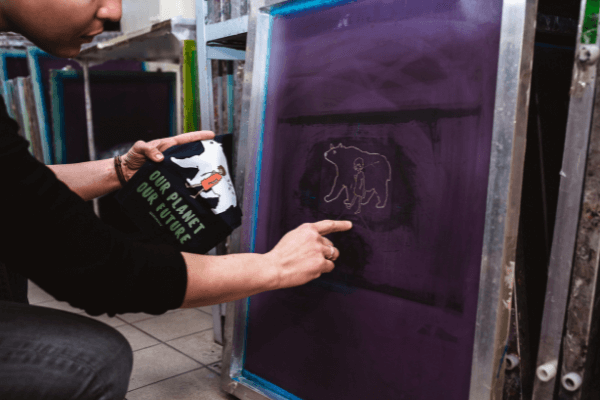 Laser cutting
An innovative technique for cutting extremely precise pieces, leaving no room for seams to decay. Our modern cutting machines give more possibilities for cutting applications, accessories and other garment decoration details.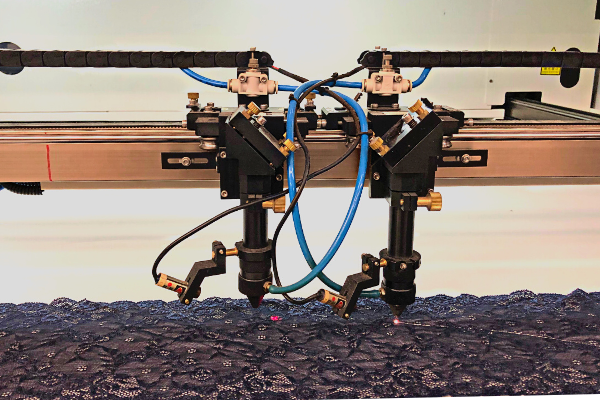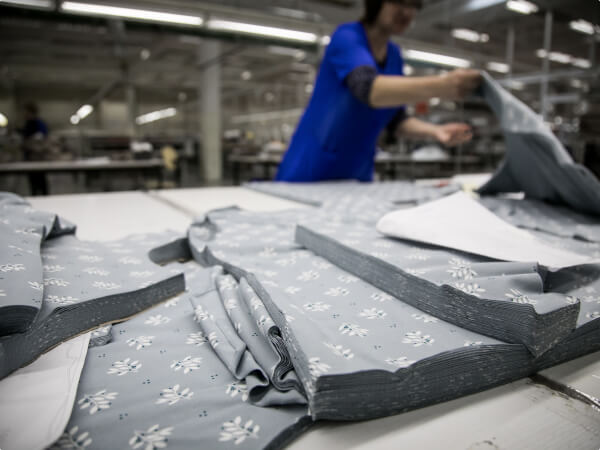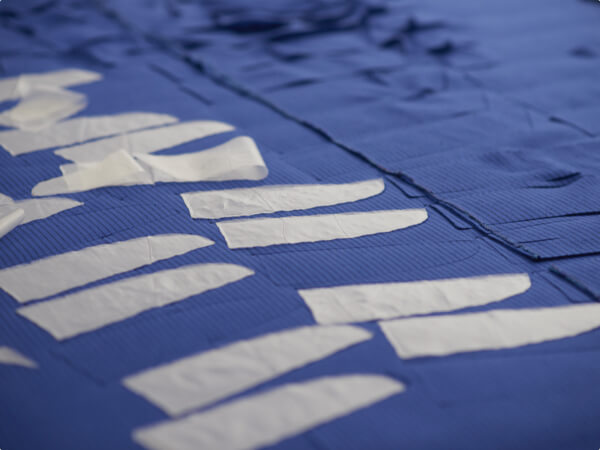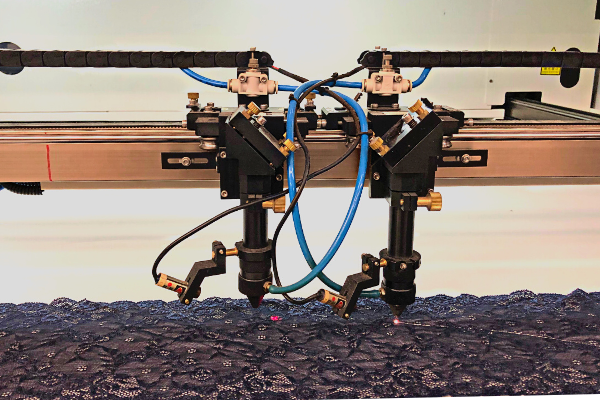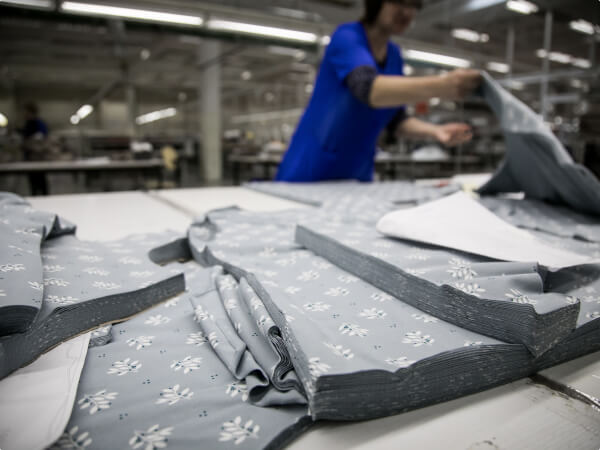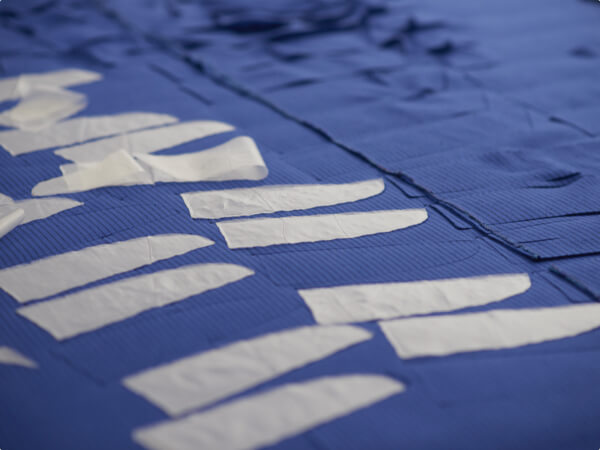 No-sew bonding
Fewer traditional seams – more freedom and comfort. This modern technology is used to add zippers, pockets and other small details to your garments. Bonding can hide conventional seams and complete a product without traditional sewing. By using bonded seams technology, instead of sewing the separate parts of a garment together as usual, edges are bonded and sealed with thermoplastic adhesive film, and pockets, for example, are similarly fixed in place.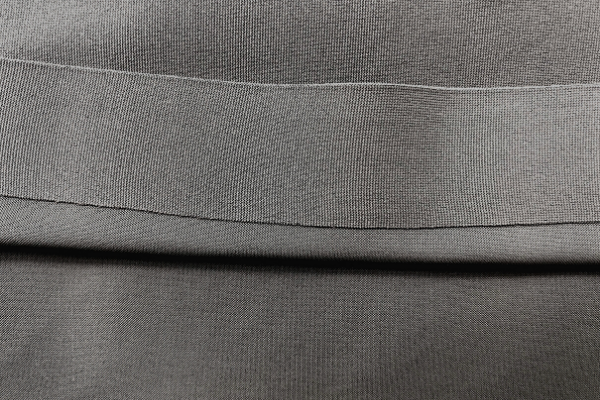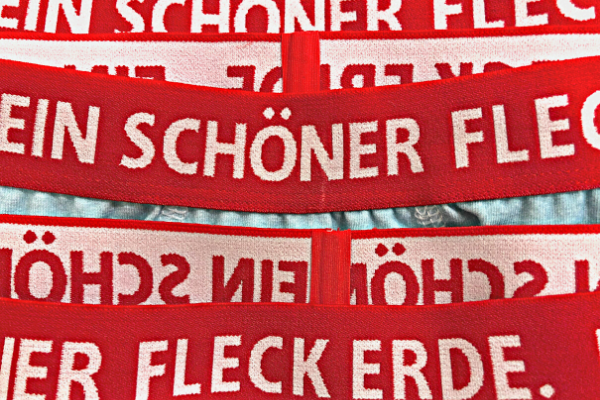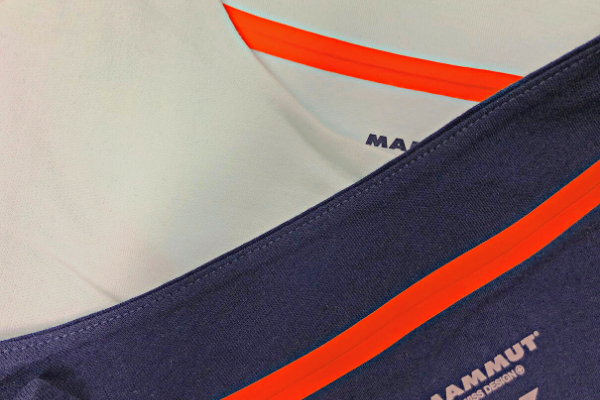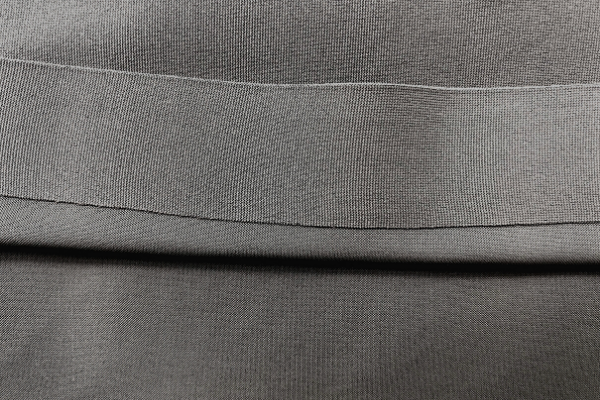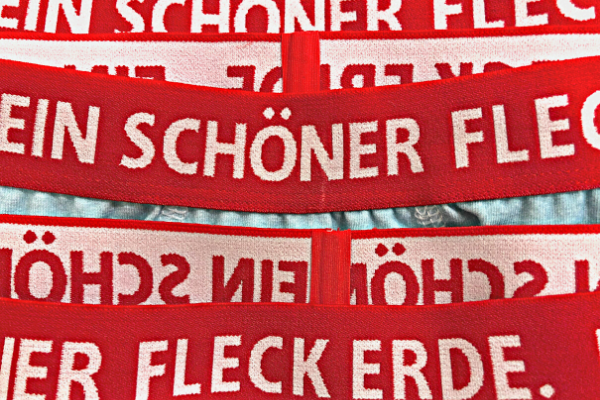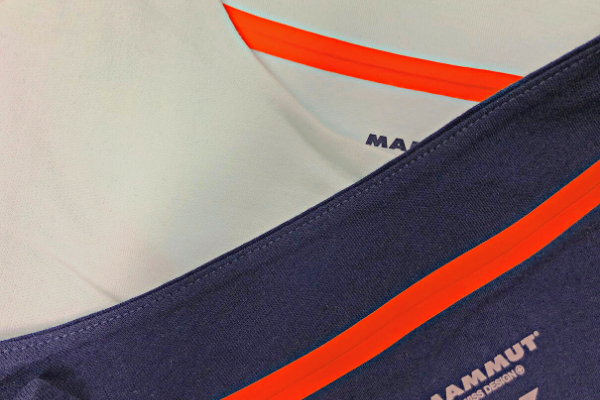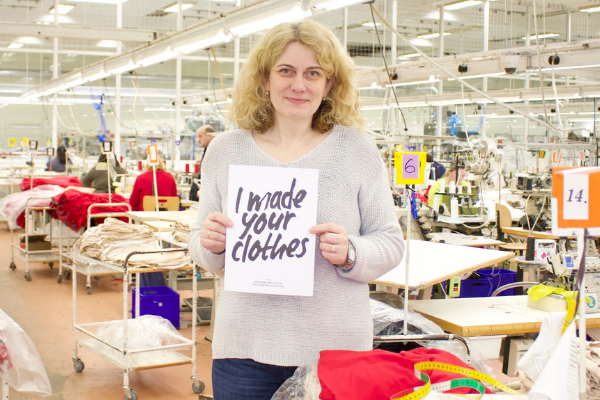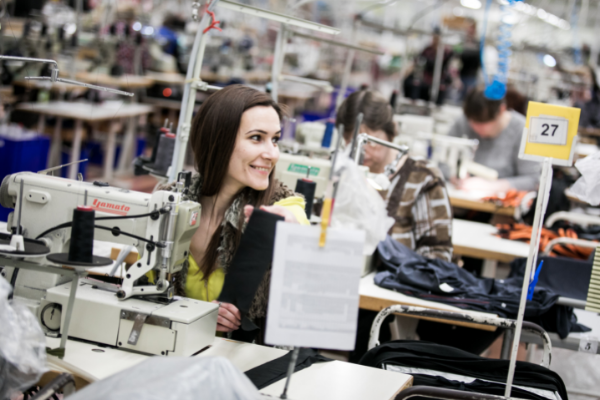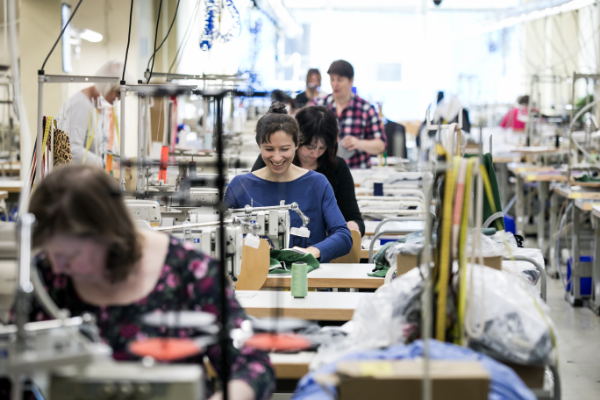 4
Sewing
Probably the most important stage of the entire production process at the largest unit of Utenos Trikotažas. It is staffed by experienced professionals in their field – seamstresses, craftsmen and quality inspectors. We produce more than 3 million garments a year.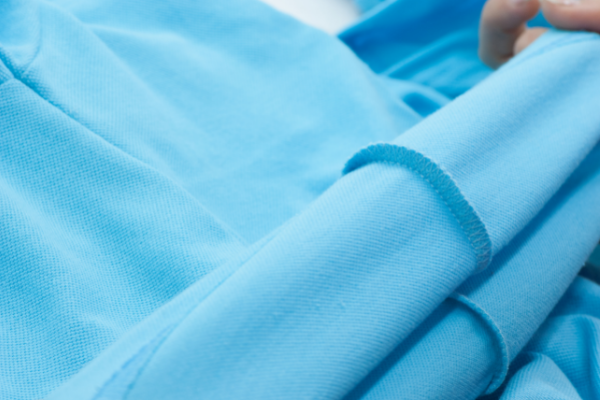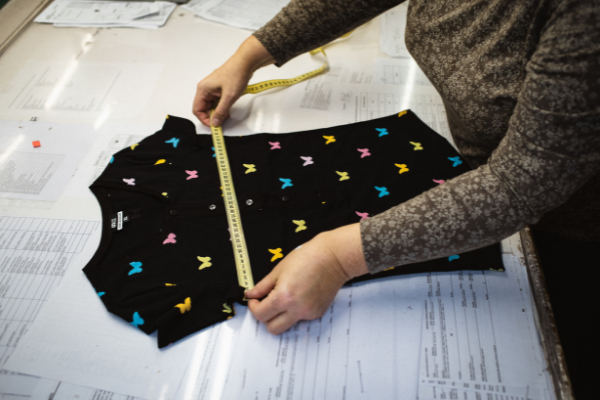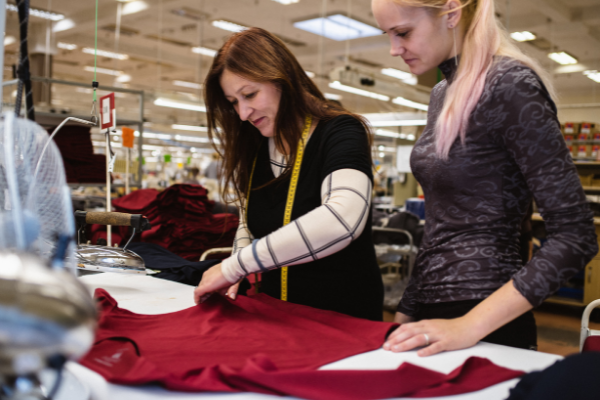 5
Quality control
The vertically integrated production process allows quality control at all stages of production. We carry out compliance tests for various standards in our factory laboratory. We also offer the possibility to test any fibre or material before production starts. Our most commonly performed tests cover the following:
Yarns
Materials
Coloured materials
Washing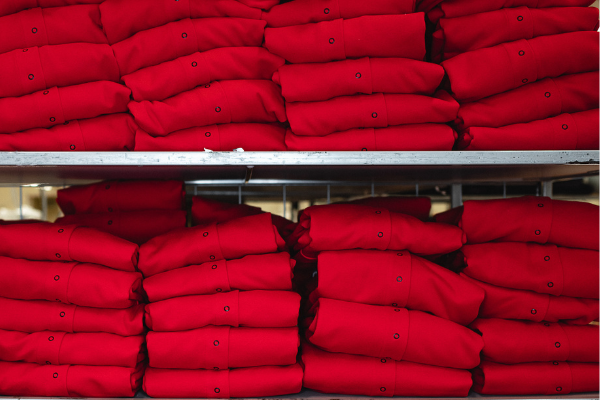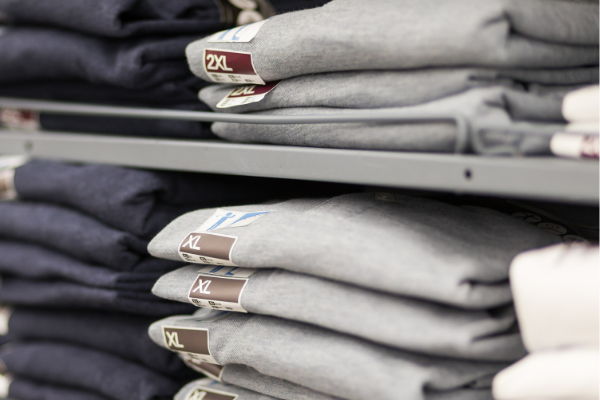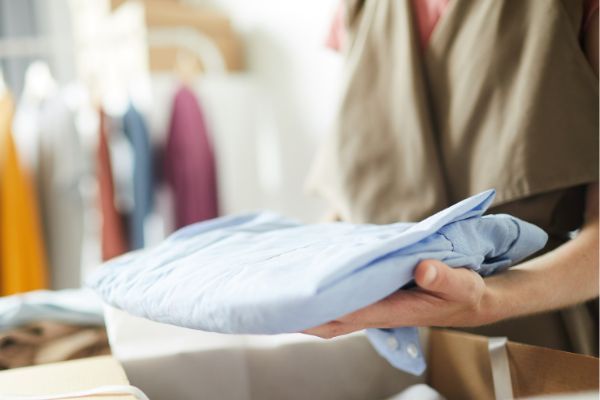 6
Packaging and logistics
We deliver the products so they can be immediately displayed on shelves or sent to customers: we take care of the labels, packaging and logistics to the agreed delivery point.