RWS Wool Fabric with Calculated CO2 Emissions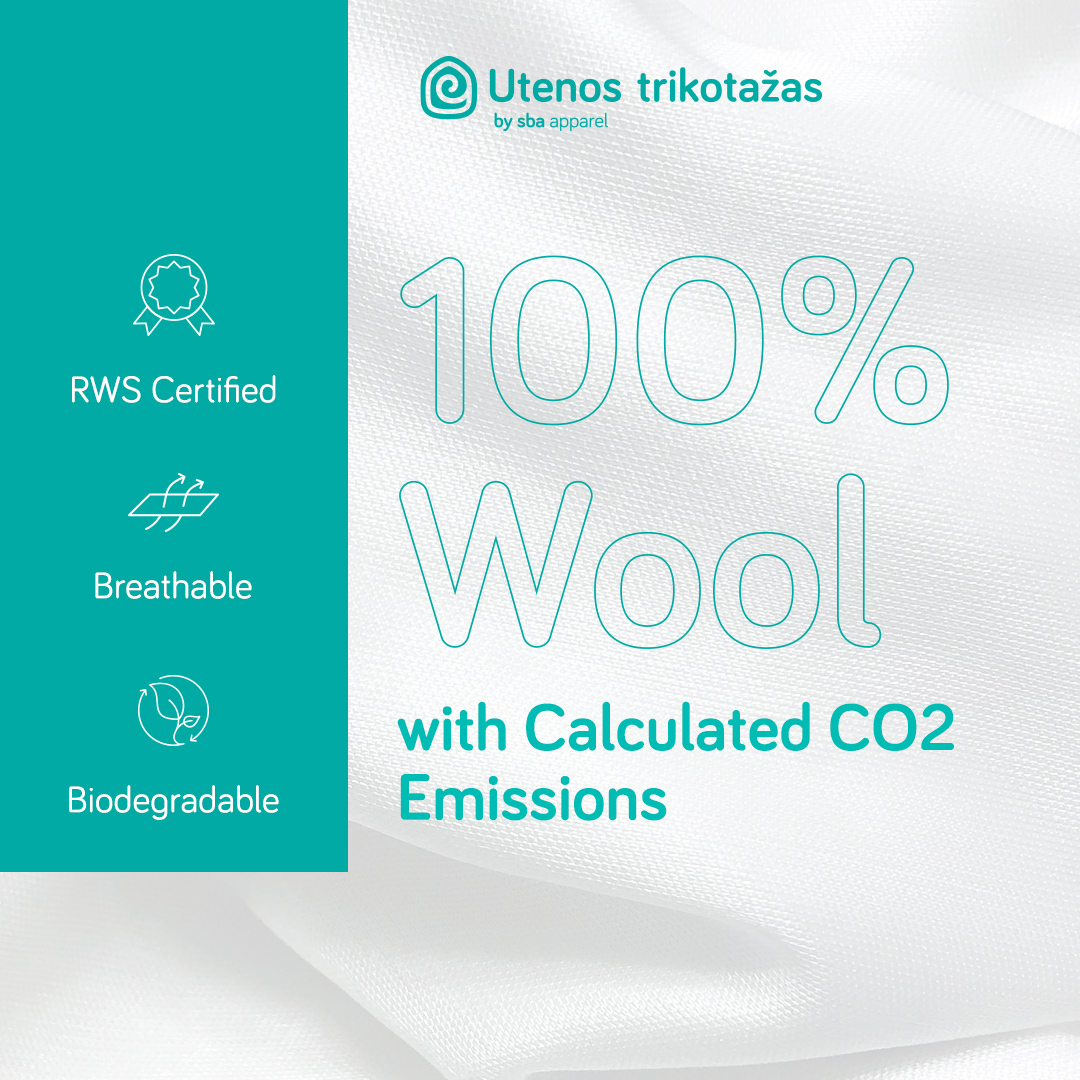 Exciting news for all wool jersey fabric lovers! We are proud to announce that our newest addition to the wool fabric collection (art. 4182R-RWS) is not only RWS certified, but it is also our first fabric with calculated CO2 emissions. Here are some of the key features that make this fabric stand out:
✅ CO2 Emissions ➡️ As a producer, we are committed to reducing our carbon footprint, and our newest fabric is a step in the right direction. We have calculated the CO2 emissions associated with its production and are taking steps to reduce them further in the future.
✅ RWS Certified ➡️ The wool used to make the fabric is sourced from farms certified by the Responsible Wool Standard (RWS), ensuring that the wool is from well-managed farms that prioritize the welfare of the sheep and the land, as well as the social and working conditions of the people working on the farm. The RWS certification extends from the sheep's breeding to the final product, ensuring that all standards are met throughout the process.
✅ Thermoregulation ➡️ The fabric has excellent thermoregulation properties, meaning it can maintain optimal body temperature, keeping the body warm when it's cold and cool when it's hot.
✅ Breathability ➡️ The fabric allows air to pass through, keeping the body comfortable and allowing the skin to breathe. It also dries quickly.
✅ Soft and Comfortable ➡️ Brushed yarn resulting in a soft fleece on the inside of the fabric, which gives a cozy feeling when wearing a garment made of this material. The fabric is extremely gentle, making it ideal for leisurewear and sportswear.
✅ Made from 100% wool the fabric has natural protection against bacteria and dirt and is fully biodegradable.
We are proud to be a part of a responsible and sustainable industry, and we hope you will love our new fabric as much as we do!