Upcoming Fairs and Roadshows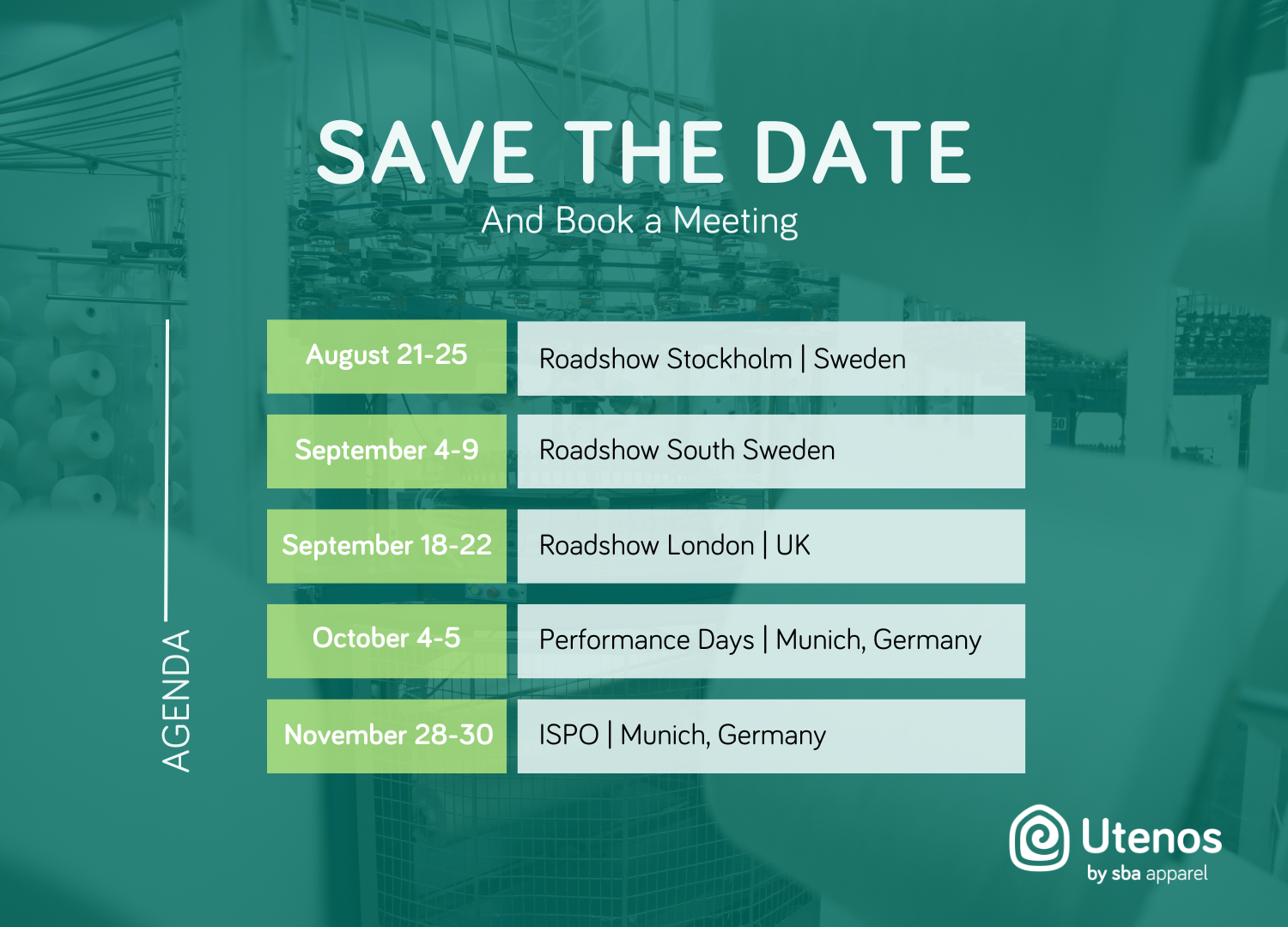 If you're looking for the nearest opportunity to meet the Utenos Trikotažas team, here's a quick overview of the fairs and roadshows we will be visiting this year. Our team is prepared to showcase our latest innovations and connect with industry partners from across Europe and beyond.
Whether you're a clothing brand owner, a potential partner, or simply curious about what we have to offer, we extend a warm invitation to connect with us at these upcoming events.
Don't hesitate to reach out to our amazing representatives: Commercial Director Alex Ingildsen (alex.ingildsen@ut.lt), Head of Sales Jolanta Streiziene (jolanta.streiziene@ut.lt) and our Export Sales Manager Laura Tutkuviene (laura.tutkuviene@ut.lt). Alternatively, you can simply drop us a line at sales@ut.lt.