Digital printing on wool? Yes, of course!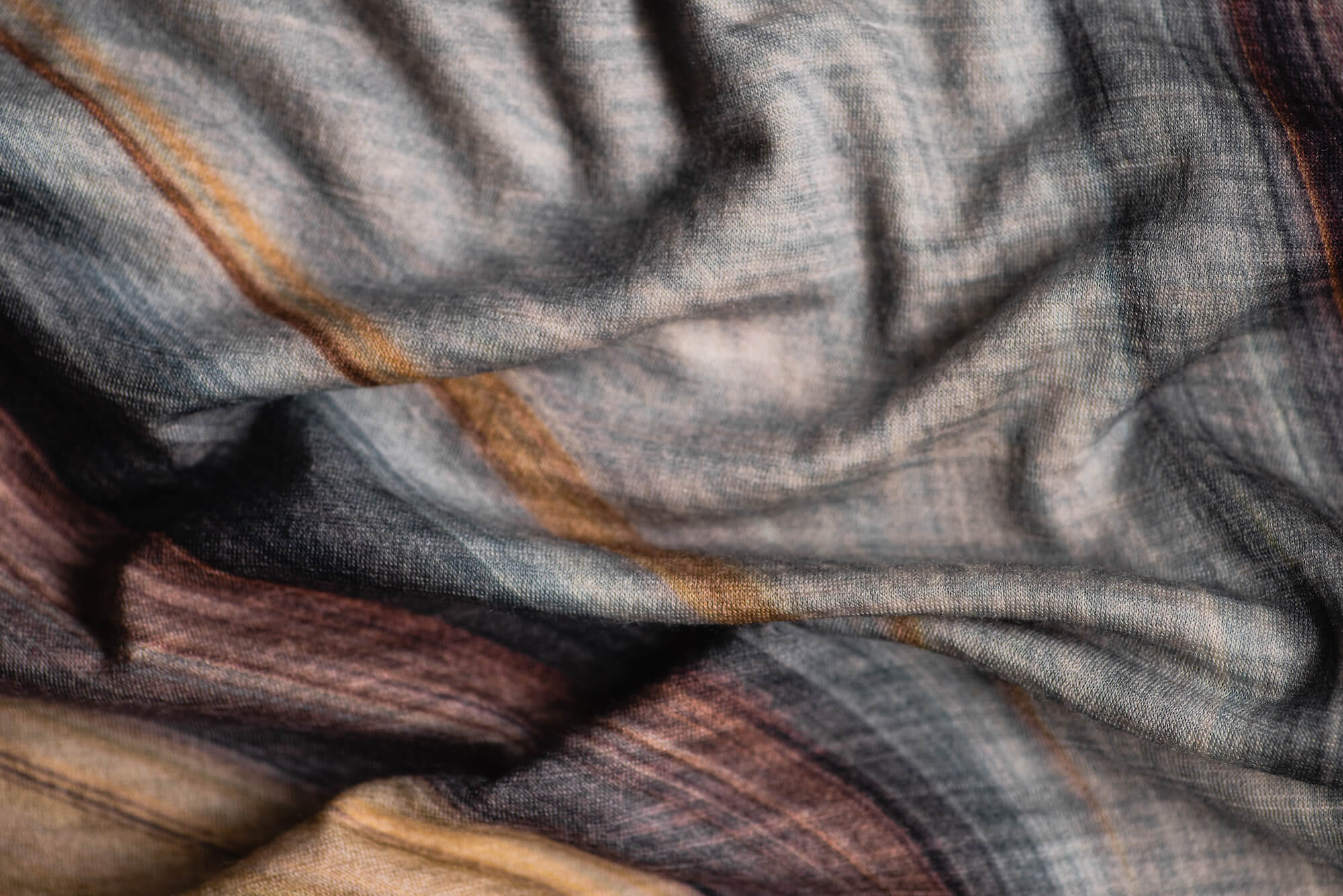 Our experienced craftsmen have developed a new fabric that combines the natural beauty of 100% KbT wool with excellent properties (art. 462RSMP-GOTS), which can be decorated with the most diverse patterns by using digital printing.
Take a closer look:
Conformity to KbT: The wool used for fabric production is obtained from farms that meet the requirements of certified organic animal husbandry (KbT). In these farms, the greatest attention is paid to the harmony of animals with nature: animals are raised according to their species, fed with organically grown food, grazed in pastures or stables that meet animal welfare and reproduce naturally.
Digital Printing: In the hands of our experienced specialists, the new wool fabric can become an exclusive artwork – by using the latest technologies, we can color this particularly sensitive fabric with unique and customized designs.
Thermoregulation: The fabric has excellent thermoregulation properties, meaning it can maintain optimal body temperature, keeping the body warm when it's cold and cool when it's hot.
Breathability: The fabric allows air to pass through, keeping the body comfortable and allowing the skin to breathe. It also dries quickly.
Softness and Comfort: 100% wool fabric is very soft, gentle, and comfortable to wear, therefore, it is perfect for every occasion.
Made from 100% wool, the fabric has natural protection against bacteria and dirt and is fully biodegradable.