Colour your collections without compromising your choice of palette
At Utenos Trikotažas, we dye both materials and finished products. From 360° dyeing, which reaches the deepest fabric fibres, to the smallest details of drawings or logos. The variety of dyeing and printing technologies allows you to be creative and give your collections outstanding color solutions.
Solutions for all
jersey textiles
Graphic logos
and lettering
Matte, glossy,
gradient colors
Deep textile
dyeing 360°
All-over printing with stencils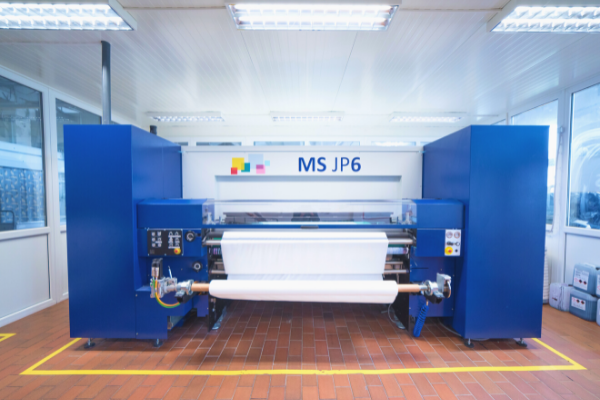 One of the most advanced textile printing methods, allowing the production of vibrant and multicolored images with the finest detail in the CMYK color palette. It is used for printing both small and large batches, as well as for cuts. Digital printing technology transfers the print directly onto the fabric, creating the effect of a dyed fabric fibre.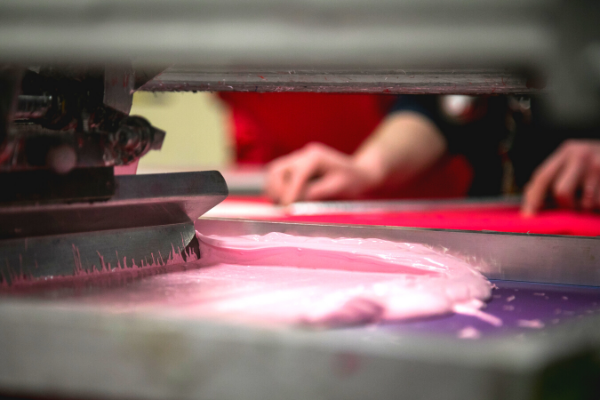 Placement prints (up to 14 colors)
A printing method of transferring an image directly onto the product. The technology allows the use of up to 14 water-based pantone colors, including gold, silver or gradient tones. This printing technique is used to print logos, texts and color combinations in large quantities. The technology is applicable to all types of textiles.
All-over prints (flat-screen, up to 6 colors)
Seamless transfer of various designs directly onto textiles using stencils. The printing technology allows the use of up to 6 pantone colors in a variety of techniques - pigment, burn out, lack, discharge or gloss.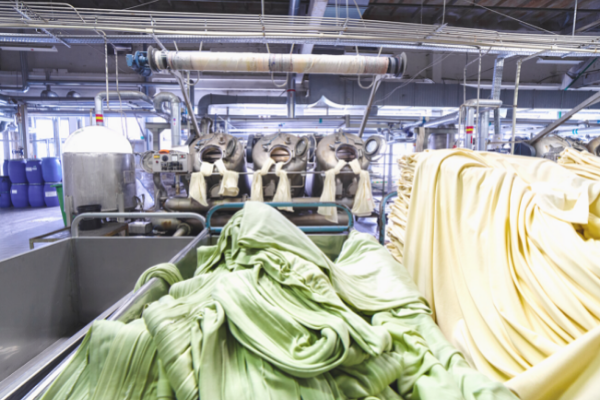 Solid color dyeing
Technology to reach the deepest fibres of textiles through 360°. Depending on the nature of the textile, we select and apply different seamless dyeing technologies. Reactive dyeing is one of the most popular and commonly used methods due to its durability. At Utenos Trikotažas, we also use acid/metal complex and dispersion dyeing methods. The latter is for hydrophobic and synthetic fibres.
Looking for something specific?
For more information about our R&D process and capabilities, please contact us personally.