ABOUT introduces first Zero Waste collection using industrial textile leftovers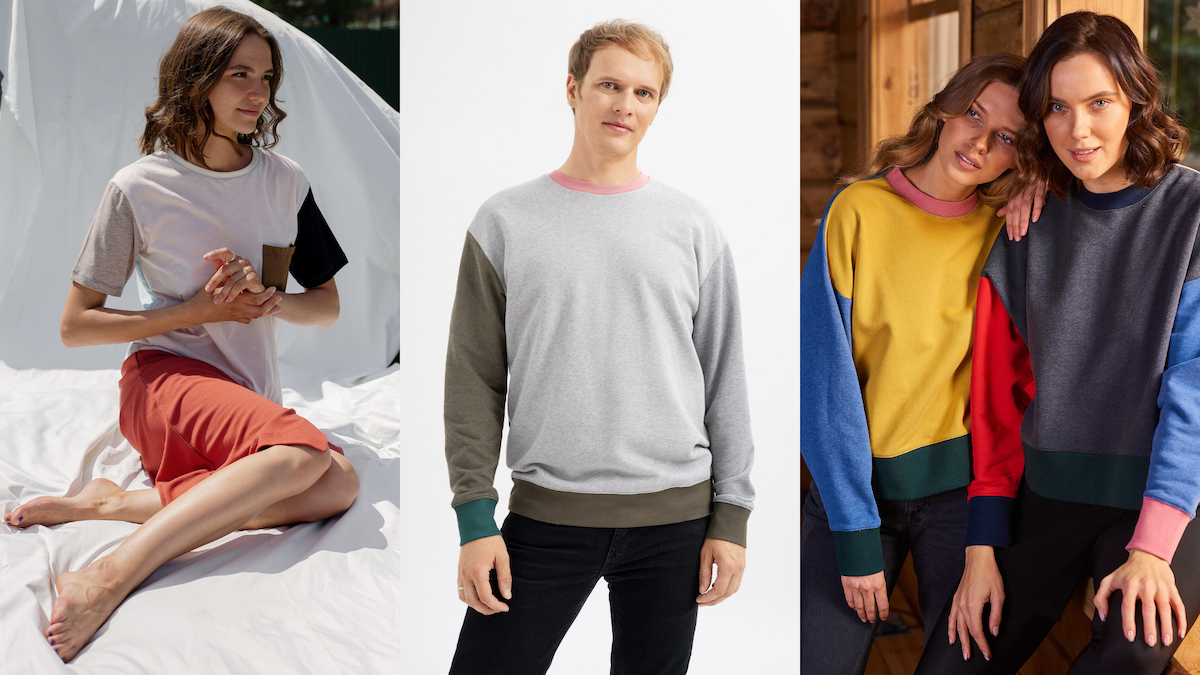 The About brand by Utenos Trikotažas has been supplemented with a new line of clothing made from industrial textile leftovers. Innovative apparel manufacturer of the SBA Group is seeking to further reduce the environmental impact of their operations and call on the public to pay attention to the origin and sustainability of their clothing.
"Each year we produce around 9 million metres of fabric to manufacture clothing for global fashion brands and for our own collections. The entire process – from a single yarn to ready-to-wear garments – takes place in our factory under one roof, so we have everything we need to repurpose these unused textile surplus materials and use them for this stylish collection"

Judita Panovienė, Manager of the About brand
Factory textile leftovers – a global challenge buyers are not always aware of
Unused textiles are a widespread concern for all textile producers, which deal with the issue in different ways. Statistics show that up to 30% of textiles are inevitably left unused at various stages of the manufacturing process. This is due to various reasons that cannot always be predicted. The leftovers are too diverse to be used later in new global brand collections, but at the same time they are too valuable to be kept in storage or, worse still, to end up in landfills. These are completely new, high-quality fabrics, which due to different quantities and specifications are not suitable for mass production.
Unique colour combinations and hand work
According to Panovienė, the greatest challenge in creating a new line of clothing was finding a suitable design concept. "Each roll of fabric is of a different colour, quantity and texture. Our team of designers put a lot of efforts into finally coming up with a design that unites them all. Because of the variety of our textile leftovers, each of these special clothing items is different in terms of its colours. They are united, though, by the same elements of classical design that never go out of style," she said.
For fans of sustainable fashion, the collection will offer men's and women's t-shirts and jumpers suitable for different body types. This is the first About collection that has demanded so much hand work. Every garment is made from different parts like a colourful and playful puzzle. In the future, the Zero Waste line will likely be supplemented with more models.
Globally, only 20% of textiles are recycled, 60% go to landfill and 20% are burned. Industrial textiles, used clothing, and new unsold clothing – the quantities of textile waste due to growing consumption are increasing every year. The recycling of textiles is a complex and costly process which is only possible for single yarn garments or fabrics. It is still impossible to separate blended yarn, such as cotton and polyester. As a result, Zero Waste upcycling and recycling ideas are gaining in popularity around the world, encouraging conscious consumption, saving resources and raising awareness about the environmental and social impact of choice.
Previously this year, a global environmental organization Greenpeace has recognized Utenos trikotažas as the first and so far the only textile company in the world to work entirely according to its textiles procurement standard. Greenpeace has already started to produce its own t-shirts at the Lithuanian company.