What Impact Does a Changed Company Leader Have on Sales
How the Best Attract the Best: Utenos Trikotažas Teams up with Acclaimed Textile Market Experts
Exactly one year after Nomeda Kaučikienė, a development strategist with extensive international experience in the textile sector, assumed leadership at Utenos Trikotažas, Alex Ingildsen, a unique textile expert and well-known enthusiast, has taken the reins of the company's Commercial Department.
"Not to hide, my decision to join the Utenos Trikotažas team was significantly influenced by Nomeda's presence – we've worked together for more than five years at a different textile company, so, along with the broad international community, I'm well aware of what this leader can achieve. I also moved here because of the attrative vertical setup, since more and more brands are focusing on transparency and nearsourcing,"

says Alex Ingildsen, Commercial Director at Utenos Trikotažas
Nomeda Kaučikienė has almost 20 years of experience in the textile sector. For the last nine years, before joining Utena Trikotažas, she successfully managed a factory in Vietnam established by the Danish textile manufacturing company LTP Group.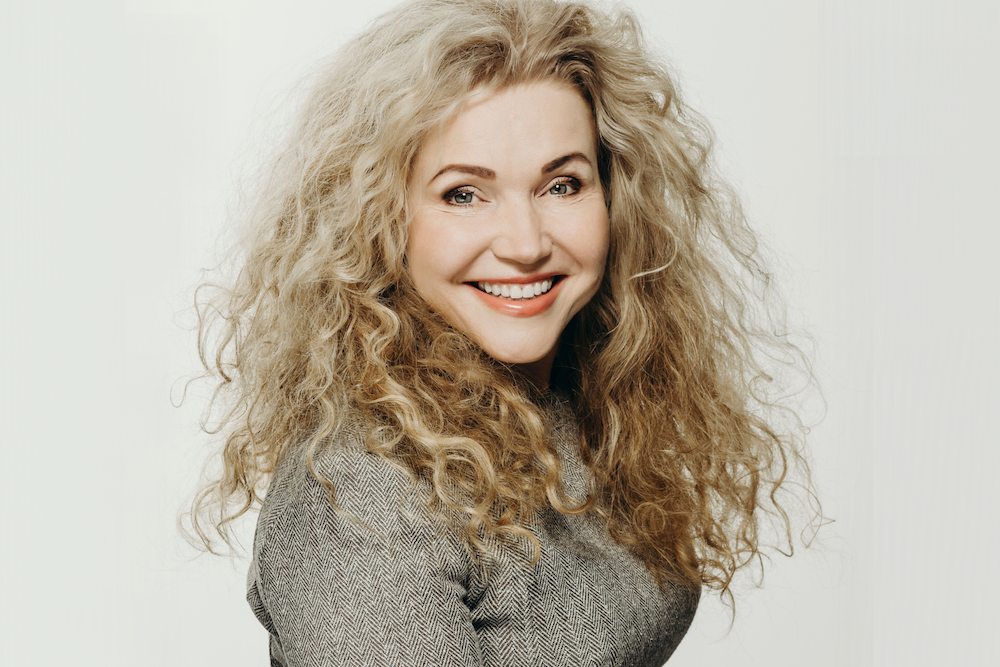 Alex jokes that leaders don't hang around solo, therefore it's best if they don't move at all. Just like Jolanta Strežienė, Utenos Trikotažas' Sales Director, who's been with the company for almost 20 years. During this time, she's ascended from the bottom rungs to an influential textile expert, mastering the entire production ecosystem down to the smallest details.
Jolanta's team also boasts other stars, such as Laura Tutkuvienė, possessing an innate talent not only to attract people but also to keenly listen to their needs and find the best individually tailored solutions. There are over 10 textile experts on Utenos Trikotažas' sales team.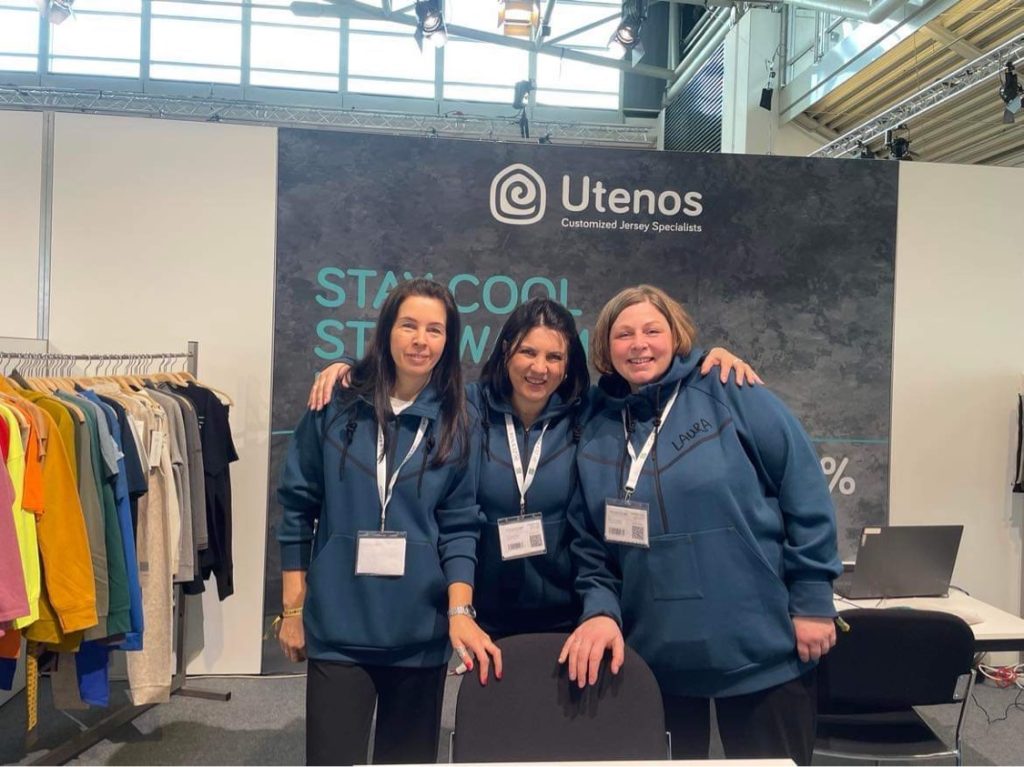 At present, under Alex's leadership, the sales team meticulously revamps the range of materials and products, exclusively pivoting towards higher-value, intricate, and innovative products. The spotlight is on enhancing the overall value proposition and ensuring transparent communication throughout the process, from the initial contact and order placement to production processes and final product delivery, ensuring continuity of collaboration.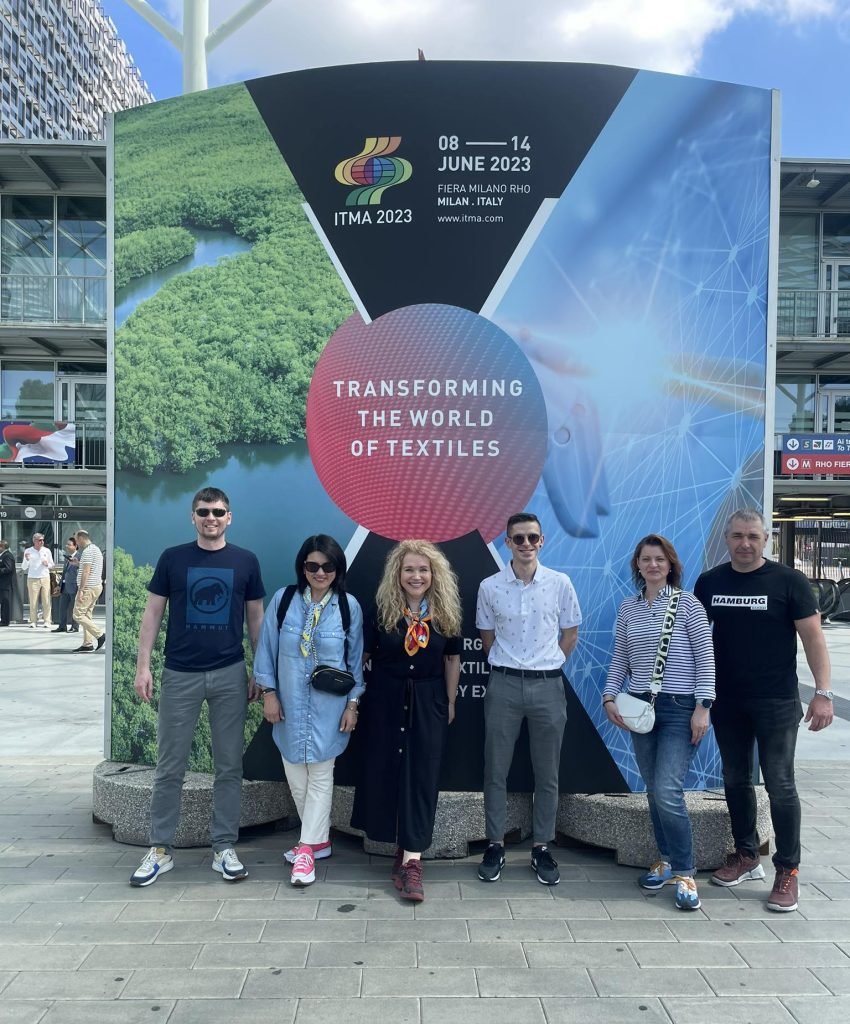 "I'm simply captivated by the opportunity to offer clients the entire process – from the yarn that arrives at the factory to the final manufactured product. I can be sure and assure the quality and duration of every step since everything happens right here, under one roof,"

says Alex.
Utenos Trikotažas' sales team can take pride in their experience in partnering with global clothing brands and developing innovative and sustainable textile production. The infusion of new faces and competencies will provide an additional growth impulse and help execute an ambitious strategy built on innovation and sustainability.
With experience spanning various industries for over two decades, prior to joining Utenos Trikotažas, A. Ingildsen served as the commercial director of the Danish capital textile manufacturing company LTP Group for seven years, during which Alex played a pivotal role in tripling the company's turnover. Previously, he held leadership positions in other international manufacturing companies across various industries and provided business consulting as an independent expert.
"Our Utenos Trikotažas management team gains added strength with a unique textile expertise and enthusiasm. I am confident in the current composition of our sales team and its diverse range of competencies,"

states Nomeda Kaučikienė, CEO at Utenos Trikotažas.
About Utenos Trikotažas
Utenos Trikotažas Group stands as the largest and one of the most sustainable knitwear manufacturer in Central and Eastern Europe. Our specialized focus lies in on-demand ready-to-wear production and jersey fabric development, covering the entire production process from yarn to finished products. Collaborating with leading international brands across the fashion, performance, and sustainable lifestyle sectors, Utenos Trikotažas exemplifies excellence.
As a part of the SBA Group, comprising 30 companies and employing over 4,000 professionals, Utenos Trikotažas operates three factories. Our organization places a premium on environmental and social responsibility, utilizing organic fibers, non-toxic chemicals, ensuring fair employee compensation, and maintaining transparent production processes. In 2020, Utenos Trikotažas became the first company to comply with Greenpeace textile procurement standards.